I am not a fancy girl. Tulle makes me itch, makeup takes too long, and I'm not really a fan of pink. I can't fix my own hair, I bite my nails, and I'm about as clumsy as one person could be. But sometimes I get this itch. This fancy itch that just won't go away no matter how I wish it would. This fancy itch wants me to do fancy things, like attempt to curl my hair on a regular basis, or paint my nails a bright red (which by the way helps me not to bite them). But the real main itch wants me to be fancy to all my friends. The itch wants me to throw a fancy pants dinner party. You know, like the ones seen on all the blogs and all over pinterest. Where the decor is fancy, the people are fancier and the food is fanciest. Now, every time I've thrown a dinner party in the past, it has not turned out how I thought it should. Don't get me wrong, they've been a blast, and I'm a damn good cook if I say so myself, but they never turn out the way I think they should in my head. So here is what my dream fancy pants dinner party would look like.
The Theme
I always find that just having a random dinner party is fun, but usually works better if there's some sort of theme or current. For this one, I like Twelfth Night, because it's an underrated holiday which people don't celebrate anymore, and it is the end of the Christmas Holiday! So we'd have a traditional dessert and someone would be crowned the King and Queen of the party. Then we'd play games!
The Table
I'm a fan of the plain with splashes of color or pattern. So I'd go with these plate settings from Anthropologie: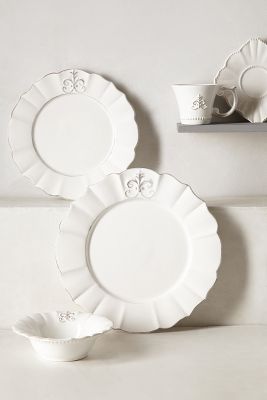 with these from Williams-Sonoma as an accent:
For flatware, I'd use these, again from Anthropologie: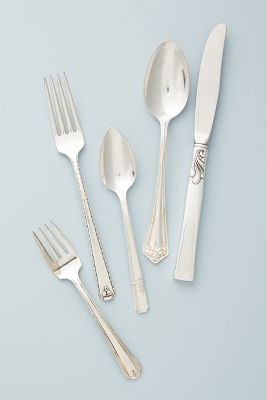 with this tablecloth (Williams-Sonoma):
and these napkins (it's a fancy party, you use real napkins) (Williams-Sonoma)
Now for glassware, this is my favorite part. You have regular water glasses such as these: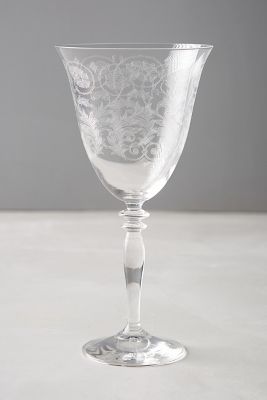 wine glasses: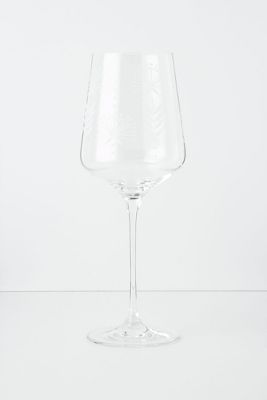 and of course, cocktail glasses, such as these beauties: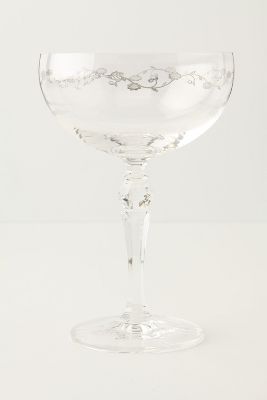 And of course for hot beverages after dinner (what dinner party is complete without Wassail or coffee or hot buttered rum?) these would fit the bill nicely.
The Food
The food, oh the food. It'd be fancy, I'll tell you that! I'm thinking this on the menu:
Appetizers (served as people arrive, along with cocktails)
crab cakes
stuffed mushrooms
pigs in a blanket
Served with:
Gimlets
Cranberry vodka sours
Simpleton cocktail
Dinner:
Main Course:
Sides

Duchess Potatoes
Roasted green beans
Salad
Rolls

Wine
Dessert:
A mix of Christmas cookies

Sugar
Molasses
Chocolate Crinkles

Wassail, coffee, hot chocolate
That is my perfect fancy pants dinner party. I may try to put it on soon!!!!